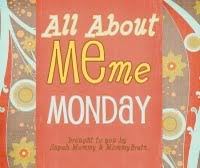 with MommyBrain and SupahMommy
Tell us about a time you got pulled over.
Well, let's see….I have gotten pulled over 4-5 times.  The most memorable was the first – when I was 16!  Failure to yield the right-a-way!  A traffic cop was directing school traffic and I thought he told me to go thru….um, apparently NOT!  Boy was I sick on that drive home to tell mom and dad.  YIKES!  I turned on the water works real good  and hey, they were REAL!  I was so scared!
Head on over to Supahmommy's to play along!